Industrial Scanner - Product list
The series of Newly's scanners have uniqueness and customer-oriented design that leads the way in this field.
3D Scanner
Scanning microscopic texture with sub‐micron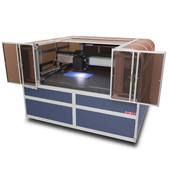 NEWLY-Deco
・Hi-resolution image 3D measuring scanner for engraving embossing industries
・Surface microscopic analysis of tribology etc. for machined components
・Scanning field: 1000 x 1000mm (2mm in Z)
・Measuring reso.:X=10um, Y:10um, Z=1um
・Color image: 1270dpi
・App.: Measuring machined parts, emboss data for gravure cylinders in automotive, furniture and housing materials.
Inquiry
Hi‐resolution stereoscopic image scanner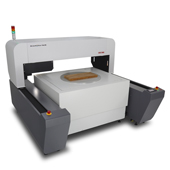 NEWLY-Face
・Capturing minute uneven texture of surface to represent reality in a scanned image.
・Best suited for archiving cultural properties, wallpapers, furniture and décor applications.
・Registering any variation of auto-scanning.
・Stereoscopic real image by corrective mode.
・Color image reading area: 700 x 1000mm
・Color optical reso. :1090dpi
・Heightmap reso.: 30um in Z axis.
Inquiry

Non-contact Surface Scanner
NEWLY-MUSE
・World largest: 2,000mm x 2,000mm reading area
・Highest quality image by Optical 1,270dpi
・Chosen by first-rated museums and institutes worldwide
・Top grade of archives and décor applications

Inquiry
Flatbed Industrial Scanner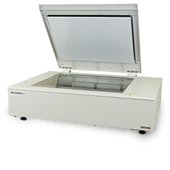 NEWLY-FB1
・High speed, deep DOF and operator-friendly
・A1 (600mm x 850mm) reading area
・Fully colored A1 format scanning in 17.5 seconds
・Optical 400dpi with 1200dpi output resolution (option)
・Perfect reproduction by realistic shadow effect

Inquiry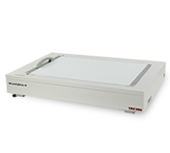 NEWLY-FB2
・High speed, deep DOF and operator-friendly
・A2wide (432mm x 620mm) reading area
・Fully colored A2 size scanning in 7 seconds
・Optical 400dpi (full color spec.)
Inquiry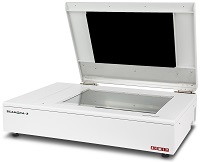 NEWLY-FB3
・Precision scanning for selective professional specifications
・A3wide (310mm x 460mm) reading area
・Fully color
・Optical 600dpi or 1,600dpi options
Inquiry
Card Scanner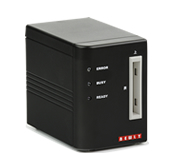 NEWLY-CSS
・Compact palmtop model
・Scanning single side
・54.0mmx85.6mm reading size
・IC reader available as an option
・Mountable on a terminal apparatus
・Software dev. kit included (Application development required)
Inquiry
Reflection/Transparent Film Scanner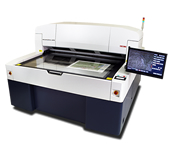 NEWLY-AWZ
・Extra-large reading area: 900mm x 1,240mm
・Accurately digitalizing exact illustration and halftone patterns
・Extreme high resolution, color, optical 4,800dpi and output max. 6,400dpi
・Transparent films, reflection sheets, plates and land survey maps
・Reliable scan results with vacuum clamping
Inquiry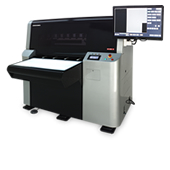 NEWLY-AWB
・Large reading area: 740mm x 1,400mm
・Accurately digitalizing exact illustration and halftone patterns
・Extra high resolution, monochrome, optical 3,600dpi and output max. 7,200dpi
・Transparent films, reflection sheets, plates and land survey maps
・Reliable scan results with vacuum clamping
Inquiry