Home Grown Elements

Scanner Technology

Our unique reduction optical system achieves uncompromised scan quality ensuring deep depth of field (DOF) creating a quality image of high-resolution scan for wide and large objects.
Image Processing Technology

A typical CG image having poor definition can be dramatically improved by using our unique user-friendly software, to give the impression of a hand drawn rendered drawing.
Mechatronics Technology

Not only Visual inspection but also various material handling devices are manufactured in-house by the design, processing, assembling and NC control technology to satisfy customers' needs as high quality and high performance ODM and OEM solution.
Precision assembly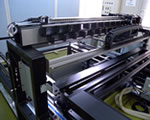 Multi-axis control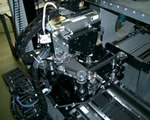 Numerical control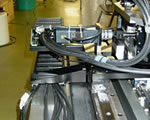 XRF, Sulfur Analysis Technology

Continuous development of our range of sulfur analyzers of X-ray fluorescence makes the measuring of sulfur contents in oil and petroleum products more accurate.
Visual Inspection Technology

Fusion of scanner and mechatronics technologies generates unique devices for pattern recognition which meets respective needs in industries. Inspecting irregularities and defects outside of materials or inside of fluids.
ICT related Technology

In ICT fields, software production and consulting supports are provided in addition to in-circuit testing services.
i3070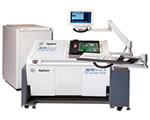 i1000D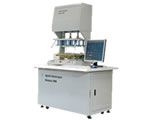 ICT fixture