Sulfur Meter - Product List
With the X-ray fluorescence technique, we provide with accurate and productive measurement analyzers of sulfur contents in oil products for quality assurance and process control from site to laboratory.
Laptop XRF analyzers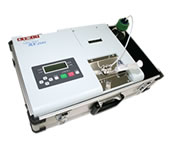 NEWLY-RX2
It's a highly accurate, productive and portable sulfur analyzer, sold as RX-200 domestically. It's an easy-to-use design of a syringe cell with which replaces troublesome operation on site to prepare specimen cells.
Inquiry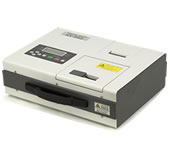 NEWLY-RX3
It's a long-established sulfur analyzer, has an outstanding reputation as a high repeat accuracy instrument in Japan and abroad. It's a single specimen cell model, sold as RX-360 domestically.
Inquiry
Desktop XRF analyzer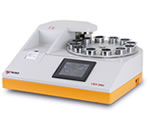 NEWLY-RX6
It's a new sulfur analyzer with a color touchscreen located on the front, which enables intuitive operation of continuously measuring 12 specimen cells on the rotating turret.
Inquiry
In-process XRF analyzers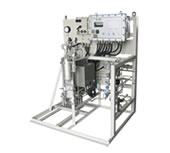 NEWLY-RX8
It's a fully integrated sulfur analyzer, sold as RX-820 domestically, for a refinery, and is environmental friendly with no cooling required.
Max. pressure: 2 megapascals
Inquiry