Visual Inspection System - Product list
Conventional visual inspection has changed to automated inspection and classification. This technology has become indispensable in semi-conductors, printing, food processing, pharmaceutical and sporting goods industries due to its objectivity, consistency and efficiency.
Gravure Cylinder Inspectors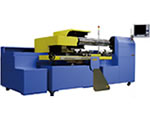 NEWLY-CCV
Solution for security, CCV accurately detects all types of plate defects such as defective cells, incomplete patterns, pinholes, scratches and even worn-out chrome on a gravure cylinder, which inspection can be used both in a plate-making factory and in a printing process when replacing a cylinder plate
Inquiry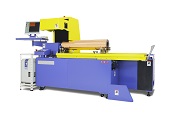 NEWLY-GCI
To increase profitability by reducing waste of post-process cost, you have to ensure a flawless surface of a copper cylinder before engraving. GCI accurately detects a pinhole, and it leads to increases productivity in the whole factory. GCI works objectively 24/7 preventing human errors. It's time of automation for security.
Inquiry

Offline inspection system connected to two or more printing lines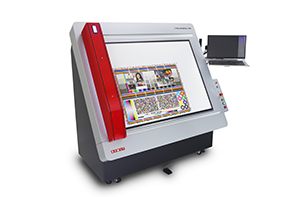 NEWLY-IPM
Boost your productivity with our offline print inspection. The newest model offers easy operation, high accuracy of position, and stable performance while maintaining very fast to complete inspection for 900x1200mm size. This is an optimum choice for all offset users.
Inquiry