Various Scanning Services
NEWLY CORPORATION provides with various scanning services. If it is not a flat object which is difficult to be scanned by conventional scanners, it will be perfectly archived with our original services. Our high-resolution scanning image technology is available to archive invaluable cultural properties and massive architectural monuments even stood outside.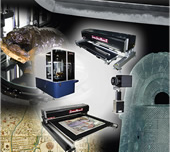 Premium Services
Archiving "hamon" or blade patterns of Japanese swords, IR scanning of excavated articles and ancient documents, archiving of the entire circumference or hexahedral sides of statues and so on.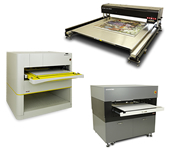 Valuable services
Archiving of not only old documents but also difficult-to-handle invaluable artworks, cultural properties and a framed picture, regardless of size.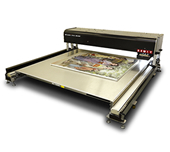 Field services
On-site scanning services of invaluable artworks, extra-large folding painted screens and so on that cannot be carried outside.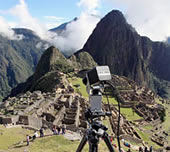 "Photomap" services
On-site hi-resolution scanning services of landscapes, architectural monuments, ceiling and wall paintings, interior decor and statues including cultural properties and a world heritage. It can be widely applied to sign, display advertisement and background wallpaper applications as well.
Scanning data management
Customer data is held securely in-house. All data is strictly managed in order to prevent data leakage and illegal use.

Copyright confirmation

All customers will be asked on consent of the copyright holder of an object. Please contact us for details.